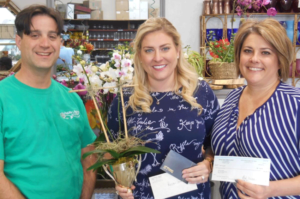 Petals & Stems Florist (Dallas, Texas) donated $1,000 to AiRS as part of their 2019 Floral Design Challenge. The challenge featured several local participants, each competing for a charity of their choice.
Kristen Swanson competed on behalf of AiRS. Her design received the most votes in the online competition and secured the $1,000 donation to AiRS by Petals and Stems Florist.
Swanson's winning design, "I Am a Survivor," is available for purchase.