VP of Digital Initiatives, Robb Report Magazine
Regarded as an accomplished executive in the digital landscape, David has been working on developing digital marketing and business strategies for over 15 years. He began working with an eCommerce startup in 1998 as an affiliate and contractor, and then in 2002 he helped run the company alongside the President. During his 5 year tenure with the company, David grew revenues in excess of $1.2 million per year through a variety of online marketing tactics such as PPC (pay-per-click), SEO (search engine optimization) and affiliate marketing.
In 2007 David then went to work for a SaaS (software as a service) web development company, where he learned the ins-and-outs of website development. He was able to learn everything from sales and marketing, to implementation and launch. David has since been able to use his knowledge and experience to work as a leader in the digital departments for a variety of organizations, and has recently found his place as the VP of Digital for a multi-national magazine publisher that has over 13 print issues and websites across the world.
Since August 2014, David has been using his experience to maintain the website, collect data and analytics and help integrate social media marketing plans with the goal of achieving increasing the reach of AiRS and the growth of the donations and volunteers. David is proud of his accomplishments on behalf of AiRS Foundation and is dedicated to giving patients' access to information and funding for reconstructive surgery.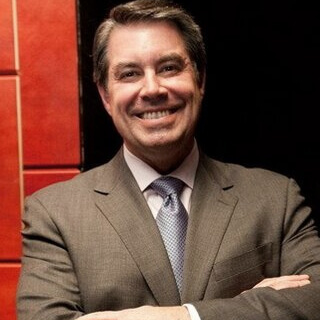 Plastic Surgeon-in -Chief, New York-Presbyterian Hospital
Dr. Robert T. Grant is Plastic Surgeon-in -Chief for the combined Divisions of Plastic Surgery at New York-Presbyterian Hospital, the University Hospitals of Columbia and Cornell. He is also a Professor of Surgery at Columbia University Medical Center, College of Physicians and Surgeons and an Adjunct Professor of Surgery (Plastic Surgery) at Weill Medical College of Cornell University. A New York native, Dr. Grant received his MD degree from Albany Medical College and completed his General Surgery and Plastic Surgery Residencies at The New York Hospital-Cornell Medical Center. Following a Microsurgical fellowship at NYU Medical Center/Bellevue Hospital, Dr. Grant assumed leadership of the Division of Plastic Surgery at North Shore University Hospital/NYU School of Medicine in 1991. He became the Plastic Surgery Residency program director at New York-Presbyterian Hospital and Chief of Plastic Surgery at the Columbia University Medical Center campus of New York-Presbyterian Hospital in 1999. He was named Acting Chief of the combined Divisions of Plastic Surgery at New York-Presbyterian in January 2004. Dr. Grant assumed his current position in April 2006. Actively board-certified in General Surgery and Plastic Surgery, Dr. Grant is a member of the American Association of Plastic Surgeons, the American Society for Aesthetic Plastic Surgery, and the American Society of Plastic Surgeons. He is a fellow of the American College of Surgeons. In 1999 he received his MS degree in Management from NYU. Dr. Grant's clinical interests reflect his expertise in cosmetic surgery and in reconstruction after cancer surgery and trauma. His research work focuses on outcomes studies in Plastic Surgery as well as helping to pioneer tissue-engineered approaches to wound healing. In addition to numerous local and national radio and TV appearances Dr. Grant has been interviewed for multiple magazine and newspaper articles regarding Plastic Surgery topics. He is included in the annual Castle-Connolly Guide of America's Cosmetic Surgeons and Dentists Surgeons' and has been included in New York magazine's list of 'Best Doctors in New York'.
Board Member President and Founder, Nexus Plexus
Mitria Di Giacomo is a communications and marketing professional with broad experience in consumer marketing, digital marketing, business development, brand content, e-commerce, omnichannel retail, and media sales. In her role as Eastern Advertising Director at the Los Angeles Times for Distinction Magazine and Bel Air Magazine, Mitria spent two years growing the Eastern territory. She was responsible for cultivating partnerships and the development of integrated marketing and advertising programs for their luxury partners, across all platforms. After leaving the Los Angeles Times / Tribune Publishing in 2006, she founded Nexus Plexus, a luxury branding, communications, and media sales consultancy that helps companies increase visibility and bottom line profitability.
Ms. Di Giacomo is an award-winning creative who has won two Gold Clios and multiple industry awards. She has produced and directed high-profile events including global fashion and design galas such as Fashion Group International's Night of Stars, Design 21 with Unesco, and Tribute 21 with Robert Rauschenberg. Mitria has fostered strategic partnerships and industry collaborations and has appeared on Good Day New York, "Live on Fifth" for QVC, and NY1.
Throughout her rich career, Mitria has been an active member of the non-profit community lending her expertise to various organizations and events. She has served as a Special Events Committee Member for the American Cancer Society, as Committee Chair and Consultant for Live Out Loud, and as Host Committee Member for the Floating Hospital's annual fundraising gala for the past two years.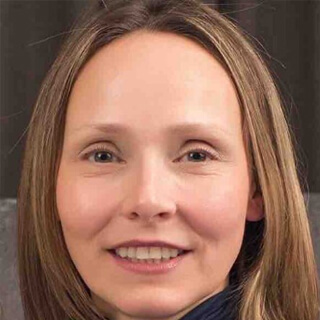 Beauty Advertising Director, NewBeauty
Ms. Meketa-Poirot has been with NewBeauty Magazine for six years and works with the National Advertising team forming relationships and strategic partnerships. Ms. Meketa-Poirot works alongside key beauty brands like Proctor & Gamble, Allergan, Unilever, Johnson & Johnson, Colgate, etc. in order to create new and innovative advertising campaigns over a variety of platforms including print, digital, sampling initiatives, content creation and more.
NewBeauty Magazine was launched by SANDOW (sandow.com) in 2005. Sandow is a leader in building multiplatform brands across consumer and business media, licensing, retail and e-commerce and marketing. Since 2008, Ms. Meketa-Poirot has been instrumental in building client relationships and growing the magazine into a multilevel beauty brand. Through the efforts of the NewBeauty team and strategic partnerships, NewBeauty has seen tremendous growth across all sectors including advertising, circulation and editorial content.
Ms. Meketa-Poirot is a proud graduate of the University of Maryland's Journalism school. Prior to NewBeauty, Catharine spent five years at Harper's Bazaar as the New York Advertising Manager.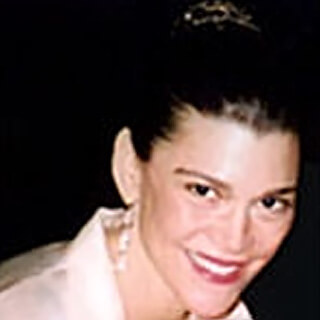 Former Managing Director, AiRS Foundation
Marketing & Communications Consultant
Tina Newman brought decades of business experience to her work as Managing Director for AiRS Foundation. Having held the position for two years, Ms. Newman worked passionately to drive the organization forward. AiRS was able to capitalize on her marketing and communications expertise, industry connections, and her unwavering commitment. AiRS moved forward in its vision to advocate, educate and support women and in its mission to provide women access to information, options and funding for breast reconstruction surgery. As of February 2016, Tina is stepping back to pursue other endeavors while becoming a member of the AiRS Advisory Board.
Tina Newman previously served as national sales director at NewBeauty Magazine, where she was responsible for marketing and advertising in the beauty and luxury categories. Her career included high-level sales and marketing roles at national beauty and lifestyle publications as well as websites at Conde Nast, Time Inc., Hearst, Rodale, and she was a member of the successful U.S. launch team of OK! Weekly Magazine. Tina's professional experience also includes sales, events, and creative marketing services positions for Estee Lauder and Clinique brands as well as advertising and promotion marketing, most notably at Ogilvy & Mather.
Tina Newman's early career training and development included programs with Harvard University and Oxford University Leadership Summit, Laredo Digital Media training,media sales training with Joy Baldrige and Linda Progue, and public speaking with Dorothy Sarnoff. She also held the volunteer position as head of The Fashion Group International's Event Committee for several years, having been awarded their first annual Rising Star Award for Beauty in 1997. Ms. Newman was also a MIN Sales Team of the Year Nominee, and the recipient of the Avon Fellowship to Pratt Institute, where she received a Master of Science & Communications degree.
We welcome Ms. Newman to the AiRS Advisory Board and look forward to her continued support in helping AiRS realize its fullest potential.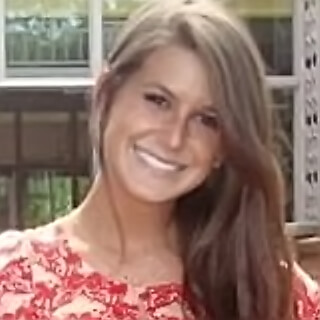 Dr. Drew Reilly is a Licensed Professional Counselor and doctorate of Philosophy in Counselor Education. Her dissertation entitled " The Narratives of Young Women with BRCA1 and BRCA 2 Gene Mutation: A Qualitative Analysis" shared the stories of women diagnosed with the hereditary breast and ovarian cancer gene, BRCA. In addition to her interest in the BRCA gene, Dr. Reilly is also a licensed therapist in the state of Louisiana.
Dr. Reilly completed both her Undergraduate and Master degrees at Vanderbilt University and, most recently, completed her decorated at the University of New Orleans. Dr. Reilly has worked extensively in the trauma sector of the mental health field and then settled working in a more general practice as a private practice therapist. Most recently, Dr. Reilly has chosen to focus her efforts currently on her family and spreading awareness about the BRCA gene. Dr. Reilly hopes to publish work off her doctoral dissertation in the near future.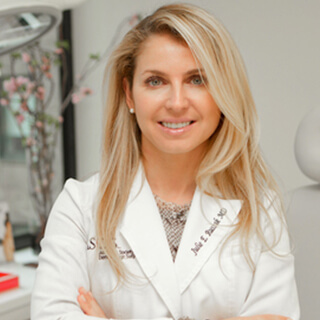 Board Certified Dermatologist
Fellow of the American Academy of Dermatology
Founder of Russak Dermatology Clinic in Manhattan
Dr. Julie E. Russak, M.D., FAAD., is a Board Certified Dermatologist and a Fellow of the American Academy of Dermatology. She is a founder of Russak Dermatology Clinic in Manhattan and also serves as Volunteer Faculty at the Mount Sinai Hospital, where she teaches Dermatology Residents and Medical Students.
She completed her undergraduate studies at the City University of New York with a B.S. Magna Cum Laude in Biological Sciences with Phi Beta Kappa Honors. During her undergraduate tenure, she garnered a celebrated award from the Howard Hughes Medical Institute for her studies and excellence in Genetics and Immunology. She then attended the New York University School of Medicine, graduating with Honors and prestigious Marion B. Sulzberger Dermatology Award.
Dr. Russak completed her Residency Training in Dermatology at the Dartmouth Hitchcock Medical Center, where she was selected to serve as Chief Resident.
Dr. Russak expanded her extensive research experience by completing an Oncology Melanoma Fellowship with Dr. Darrell Rigel and joined his practice after that.
In addition to extensive research in the areas of Cutaneous Oncology Dr. Russak has published multiple articles in peer-reviewed medical journals. She is an author of a chapter for one of the most prominent skin cancer textbooks in the field and is currently editing a new issue of the dermatologic clinics, update on melanoma.
Dr. Russak is a fellow of the American Academy of Dermatology and a member of the American Society of Dermatologic Surgery. Her clinical interests and expertise extend to many aspects of Dermatology, Skin Cancer, Dermatologic Surgery, Cosmetic Dermatology and General and Pediatric Dermatology.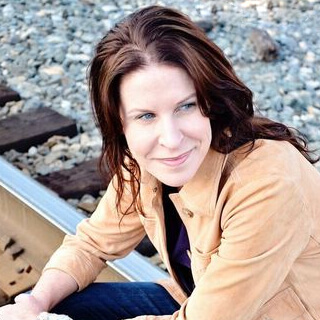 With 20 years of sales and marketing under her belt, Evelyn is a force you want on your organizational and development team. Evelyn has spent many years providing consultative services for non-profit and missionally-based organizations, while at the same time reserving the privilege to continue volunteering and advising some of the same organizations and others during her spare time. Her experience spans work in the public sector and with not-for-profit organizations, managing assignments ranging from increasing brand awareness to financially developing the future of the cause.
Evelyn's career began in Fortune 100 Sales and Marketing with Procter and Gamble and she has worked for the Colgate-Palmolive Company, Ingram Content Group, Ryan Partnership and Vox One. She has experience integrating corporate goals with constituent needs across communication, marketing, public affairs, and operational disciplines. Her clients have included The United Methodist Church, Catapult Marketing, National Education Association and The United Methodist Publishing House. She holds Board positions with the Points of Light, the Hands on Network and Autumn Rain Initiative. Ms. Warren also finds time for volunteer work with Victory Junction (one of Paul Newman's Hole in the WalL Camps for kids). Evelyn hold a BS in Communication from Florida State University.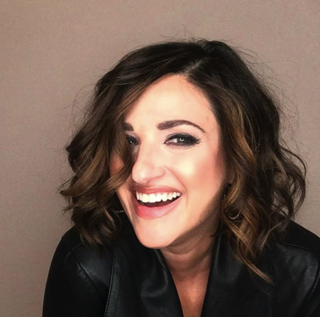 Melissa Berry is a seven-year Triple Negative Breast Cancer survivor and the founder of Cancer Fashionista. Throughout her breast cancer journey, which included chemotherapy and surgery, Melissa struggled to look and feel her best during such a difficult chapter of her life. She began scouring the internet for beauty tips and tricks to help manage the appearance-related side effects of her experience, as well as for niche products that would help with her recovery from treatment. Melissa started to keep track of the best advice and items that she found, and she then created the CancerFashionista.com blog to share her recommendations with other women facing similar diagnoses.
Cancer Fashionista quickly grew in popularity with its readers and followers on social media, and Melissa has become a trusted voice in the breast cancer community. She has been tapped by several media outlets, including the Associated Press, Self, and The Huffington Post, to share both product recommendations and self-care tips for cancer patients.
Dallas, TX— The Alliance in Reconstructive Surgery (AiRS) Foundation is excited to announce that Allyn Rose, Sports Illustrated Swimsuit model and breast cancer advocate, will act as the non-profits first official spokesperson. In this role, Allyn will act as the face of AiRS Foundation for events and partnerships, and assist in driving the AiRS Foundation message forward through her platform.
Founded in 2012 by Janet Denlinger and Morgan Hare of Hylaco, LLC, and internationally known plastic and reconstructive surgeon, Dr. Rod Rohrich, AiRS Foundation is a 501(c)(3) non-profit organization dedicated to advocating for restorative breast surgery, a vital part of total physical and emotional healing for many breast cancer survivors, as well as financially helping women who have had a mastectomy to pay for breast reconstruction who could not otherwise afford it. AiRS Foundation also acts as a resource and a support system; educating women on surgical options, and assisting with understanding their health insurance coverage, and offering support every step of the way through their patient advocacy program run by volunteers and breast cancer survivors.
Educating women about their post-mastectomy options is of particular importance, especially when considering that a great percentage of women diagnosed with breast cancer are unsure of or unaware of their reconstruction options. Most breast cancer survivors who have had a complete or partial mastectomy (removal of all or some of the breast tissue and nipple) are candidates for breast reconstruction. For many of these women, reconstructive surgery will help them restore their self-esteem.
The importance of educating women about their post-mastectomy options is something Allyn knows all too well. At just 24 years old, Allyn made headlines across the globe with her controversial decision to undergo a prophylactic double mastectomy after losing her mother, grandmother and great aunt to breast cancer. Allyn went on to become the first woman with a mastectomy to be featured by Sports Illustrated Swimsuit and is the creator of the social media movement #SelfExamGram, encouraging women to perform monthly self-breast exams. She continues to use her platform to educate women in breast cancer prevention, which makes her a strong voice as the AiRS Foundation spokesperson.
"I'm elated to be joining the AiRS Foundation family as they have distinguished themselves as a leader in the breast reconstruction community," says Allyn. "I was inspired by their unwavering pursuit of providing women with the opportunity to feel whole again after mastectomy. Many do not know that, even in 2019, women are often given little or no choice in their options for breast reconstruction. The AiRS Foundation is a true advocate for women's choice and I could not be more proud to be joining them as their official spokesperson.
Morgan adds, "We are delighted to have Allyn as the official spokesperson for the AiRS Foundation. Her tireless effort to educate women on breast cancer prevention makes her a dynamic addition to the AiRS family and mission. We can't wait to see all the great things we accomplish together for AiRS and the women helped by AiRS."
For more information about AiRS Foundation, or to coordinate an interview with Allyn Rose or any of the AiRS Foundation founders, please reach out to Christine Bove at c.bove@bellapr.com or Lauren Freeman at l.verini@bellapr.com. Learn more about AiRS Foundation at https://airsfoundation.org/.