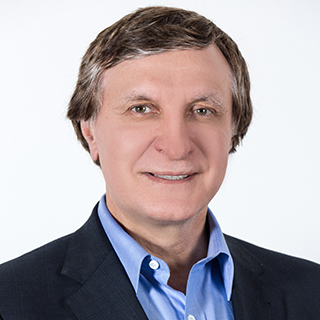 Founding Member, M.D., F.A.C.S.
Rod J. Rohrich, M.D., F.A.C.S. is an internationally known surgeon, innovative leader and educator in Plastic Surgery. He is Professor and Past Chairman of Plastic Surgery at the University of Texas Southwestern Medical Center, Distinguished Teaching Professor and recipient of the Rod J. Rohrich, M.D. Distinguished Professorship in Wound Healing and Plastic Surgery. He served as the founding chair of the Department of Plastic Surgery for 23 years. Dr. Rohrich is board certified by the American Board of Plastic Surgery and has a clinical practice at University Hospitals/UT Southwestern Medical Center and the Dallas Plastic Surgery Institute.
Dr. Rohrich grew up on a ranch in North Dakota and completed his undergraduate and postgraduate education with highest honors at North Dakota State University and the University of North Dakota. He received his medical degree from Baylor University College of Medicine, graduating with high honors. After a plastic surgery residency at The University of Michigan Medical Center, he did further training in pediatric plastic surgery at The Radcliffe Infirmary/Oxford University in England. Dr. Rohrich completed a hand and microvascular fellowship at Massachusetts General Hospital/Harvard Medical School. He joined the Division of Plastic Surgery at UT Southwestern in Dallas in 1986. He has developed the Department of Plastic Surgery at UT Southwestern into one of the most academically productive and largest plastic surgery departments in the world.
Dr. Rohrich served as President of the American Society of Plastic Surgeons, the largest organization of board certified plastic surgeons in the world and is past-member of the Board of Directors of the ASPS, the Plastic Surgery Educational Foundation (PSEF), the American Society for Aesthetic Plastic Surgery (ASAPS) and the Aesthetic Society Education and Research Foundation (ASERF). He also served as Chair of the Residency Review Committee in Plastic Surgery which oversees all the plastic surgery resident education programs in the United States. Dr. Rohrich has been active in organized medicine for more than two decades and served as a section chairman within the American Medical Association. He has chaired over 100 national and international plastic surgery educational symposia. He has served as a Visiting Professor for the two national plastic surgery educational organizations (PSEF and ASAPS) in both aesthetic and reconstructive plastic surgery. He has also been a Visiting Professor to over 150 national/international societies and has delivered more than 2000 scientific presentations on all aspects of plastic surgery.
Dr. Rohrich is a member of the American Association of Plastic Surgeons, the ASPS, and the ASAPS. He has served as a Director of the American Board of Plastic Surgery (ABPS) and as President of the Dallas Society of Plastic Surgeons, the Texas Society of Plastic Surgeons, the Association of Academic Chairmen of Plastic Surgery and The Rhinoplasty Society. Dr. Rohrich is a Founding member of the Board of Governors of the National Endowment for Plastic Surgery.
Dr. Rohrich is a civic leader, having served on the Board of Directors of the March of Dimes, Save the Children Dallas, Dallas Chapter of the American Cancer Society, the Evergreen Gala Advisory Board which directly benefits the Dallas community breast cancer efforts of the ACS and he is a Founding Member of the Dallas for Children Foundation. Dr. Rohrich and his wife have been Honorary Co-chairs of the Dallas for Children Foundation which assists in early childhood development programs for underprivileged children. He was also responsible for organizing an East Dallas Mobile Health Unit to assist in the immunization of homeless and underprivileged children. Through the Rod J. Rohrich, M.D. Foundation, Dr. Rohrich annually supports a medical student who will practice primary care in his native state of North Dakota. He has performed and taught plastic surgery in Third World countries, specifically reconstructing severely burned and congenitally deformed children. Dr. Rohrich co-founded the Alliance in Reconstructive Surgery Foundation (AIRS) which is dedicated to advocating and supporting a woman's right to be made whole again after breast cancer surgery with breast reconstruction.
Dr. Rohrich has been the recipient of numerous prestigious national research, teaching and distinguished service awards during his academic career in plastic surgery. As an innovative educator and scientist, he holds a patent on a new breast implant and developed educational models for bringing emerging technology to plastic surgeons. He is Editor-in-Chief of Plastic and Reconstructive Surgery, the leading and most prestigious journal in the world for plastic surgeons, and an editor for Selected Readings in Plastic Surgery, a supplement to the teaching curriculum of plastic surgery training programs in the United States and thirty-eight foreign countries. Dr. Rohrich's interests span the entire spectrum of plastic surgery from craniomaxillofacial surgery to aesthetic surgery (rhinoplasty, facial rejuvenation, noninvasive cosmetic medicine, science of aging, breast and body contouring). He is an international rhinoplasty expert in both primary and secondary rhinoplasty as well as complex nasal reconstruction and facial rejuvenation surgery. He has published more than 700 peer reviewed scientific articles and over 150 chapters in plastic surgery, ranging from cosmetic surgery to craniofacial surgery. He has published five textbooks in plastic surgery ranging from rhinoplasty, craniomaxillofacial trauma, secondary rhinoplasty and ultrasound-assisted liposuction. He has co-authored a consumer safety book entitled Navigate Your Beauty – Smart and Safe Plastic Surgery Solutions. Dr. Rohrich has been included as one of the Best Doctors in Dallas since 2000, Super Doctors in Texas since 2005, Best Doctors in America since 1996, Who's Who in America since 1993, Best Doctors in America by Good Housekeeping Magazine and named a Notable North Dakotan in 1998. He and his wife have two children and live in Dallas, Texas.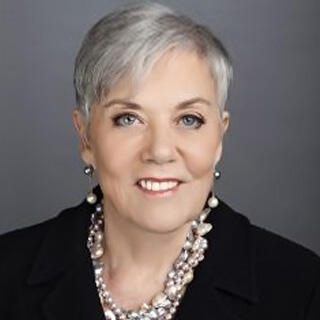 Founder and Board Member
Chief Scientific Officer & Co-Founder Hylaco LLC
President, Matrix Biology Institute
Based in Dallas, Hylaco is an ingredient and product-development company specializing in the HylaSponge System – a scientific breakthrough in skin care. Using various forms of hyaluronic acid, the HylaSponge System is the newest multifunctional ingredient for use in cosmetic and skin-care products. In March 2011, Hylaco launched eraclea, the company's revolutionary new line of skin-care products featuring the patented HylaSponge System and its ultra-penetrating, moisture-retaining properties.
Matrix Biology Institute is a pioneer in hyaluronan science, which partners with Hylaco. Research resulting from this relationship is designed to create leading-edge, unique formulations for customers and provide technological support for product development. The HylaSponge System (composition and manufacturing process) is protected by existing patents and patent applications owned by the Matrix Biology Institute.
Dr. Denlinger began her research training in 1967 at the Retina Foundation (Boston, Mass.) where she studied physiology and biochemistry. From 1969 to 1972, she was a research associate in the Department of Pharmacology at the University of Ottawa (Canada). From 1973 to 1975, she was a research associate in the Department of Connective Tissue Research at the Boston Biomedical Research Institute (Boston, Mass.), where she began her research on the metabolism of hyaluronan in the eye and joints. She also worked on the interactions of hyaluronan and other glycosaminoglycans with, and their effects on, inflammatory processes. Armed with two decades of experience in physiological, biological, biochemical and primate research, Denlinger is also a co-founder of Biomatrix Inc., a biotechnology research, development and manufacturing company she founded with Endre A. Balazs, M.D., to develop cross-linked hyaluronan derivatives for medical applications and skin care.
Janet holds a B.S. degree from the University of Florida,a master's degree in biology (Endocrine Physiology) from Purdue University (West Lafayette, In.), and a Ph.D. from the Université des Sciences et Techniques (Lille, France). She has published more than 30 works in international scientific journals and books in the areas of ophthalmology, orthopedics, biochemistry and biotechnology.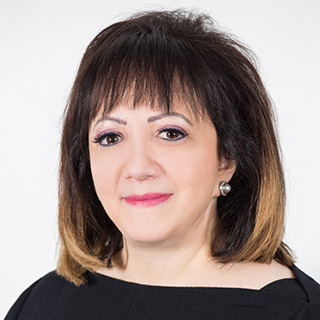 Founder and Board Member
President & Co-Founder Hylaco LLC
Morgan Hare has more than 30 years of experience in the cosmetics and skin care industries, and she has held executive marketing and product development positions at national, blue-chip consumer product and retail companies.
A visionary and results-oriented top sales and marketing executive and corporate officer with profit and loss responsibility as well as international and domestic expertise. Reinvigorating organizations by designing global strategies to secure the growth opportunities, streamline processes, and penetrate new markets.  She consolidates teams to produce cross-functional dialogues and leverage existing resources.  Morgan maintains an updated knowledge base of consumer trends and is a dedicated and personable leader who aligns staff with corporate mission to achieve core objectives.
She is the Co-Founder and President of Dallas-based Hylaco LLC, parent company of eraclea®, In March 2011, Hylaco launched eraclea, the company's revolutionary new line of skin care products featuring the patented Hylafusion®. This proprietary ingredient is scientifically designed to maintain the hydration that helps retain the youthful appearance of the skin.
Ms. Hare is a Founding Board Member of with AiRS Foundation, a 501(c)(3) a non-profit dedicated to providing women access to breast reconstruction surgery after mastectomy due to breast cancer. AiRS advocate for, educate, and support breast cancer survivors by raising awareness, building confidence, and restoring dignity through funding and the support of our professional network across the country.
Board Member
Chief of the Division of Plastic and Reconstructive Surgery
Memorial Sloan Kettering Cancer Center
Dr. Cordeiro is a renowned plastic surgeon with a special expertise in breast reconstruction, facial reconstruction, and microsurgical procedures. His work has focused on refining and expanding the use of tissue transfers for complex reconstructive problems and extending the use of implants for breast reconstruction. Dr. Cordeiro received his MD degree from Harvard Medical School, completed his general surgery training at the Harvard Surgical Service and plastic surgery at New York University. He is currently Chief of the Division of Plastic and Reconstructive Surgery, Memorial Sloan Kettering Cancer Center and Professor of Surgery, Weill Cornell Medical College of Cornell University. Dr.Cordeiro has published over 250 papers in peer reviewed journals and has delivered over 250 presentations and lectures throughout the Plastic & Reconstructive Surgical community.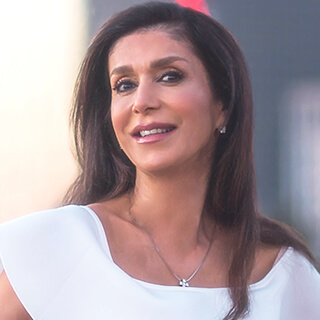 Owner – Sussan Deilami Design Group, Beverly Hills, CA, New York, NY & Dallas, TX.
Establishing herself as one of the premier interior designers across the world, Sussan Deilami has an extensive design presence that has kept her in high demand, which as a result, has taken her throughout the United States and to many different countries across Europe, Asia, and the Middle East.
As the owner of Sussan Deilami Design Group, she leads a team of passionate interior design consultants, on custom Hi-End, Luxury Home interior design projects, which turn her client's creative dreams and desires, into real life realities. Sussan is personally involved, with a meticulous eye on every detail in each project, ensuring that nothing is overlooked, and that the finished project will far exceeded all of her customer's expectations.
During her stay in Dallas, Sussan was recruited to build out the presence and the design community's knowledge of the Roche Bobois, Dallas Design showroom, which is one of France's most prominent high-end furniture manufactures and iconic design house. In the process she redesigned its interior along with revamping the entire operating method. Within one year, had turned around the showroom into one of the top 5 most profitable showroom, within Roche Bobois, 230 worldwide locations. You can find Sussan's design mark, in many of Dallas's most prestige's luxury residences, high rise developments, and hotels. She was featured on WFAA Channel 8, as Dallas's Top Interior Designer
After formally attending and graduating from the University of Southern California, and the prestigious Jean Des're School of Art and the Interior Design Institute, in Paris, Sussan made her way into the design world at a very young age. Mrs. Deilami has worked for some of the most prominent and influential names in society that include Luciano Dernardi, the Carlo Rambaldi family, and members of the royal family of Saudi Arabia. In her spare time, she is active in supporting children at both the St. Jude Children's Hospital and World Vision, along with being an advocate for women's health.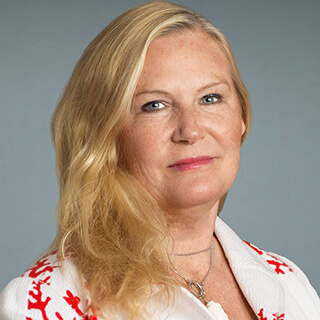 Board Member
Director of the NYU Aesthetic Center
Alexes Hazen graduated from Brown Medical School in 1996 and went on to Residency in the combined General Surgery/Plastic Surgery program at NYU. After completing Residency at NYU she did a one year Microsurgical Fellowship at NYU.
In 2001 she began work as an Assistant Professor in Plastic Surgery at NYU and Bellevue Hospital. She is the Director of the NYU Aesthetic Center. In 2004 she became Chief of the Manhattan Veterans Administration in Plastic Surgery performing reconstruction on veterans.
She has done research focused on lipoaspirate and developed an animal model to study lipoaspirate, as well as an animal model to study radiation damage.
Her previous PSEF and National Foundation Grant focused on her work in examining the mechanism by which lipoaspirate alters the environment in which it presents.
She has done research on developing 3D animation and surgical simulation to help educate both patients and residents regarding surgical procedures. This Grant will focus on the evaluation of surgical simulation and 3D animation to educate surgical residents in specific procedures.
Jane McGarry is an award-winning TV news anchor, reporter and television personality, and founder and CEO of RealJane.net a Lifestyle eMagazine. Jane reports and anchors the popular "Texas Legends" series on Dallas Ft. Worth based WFAA-TV's "Good Morning Texas". She has interviewed celebrities and national leaders including President George W. Bush, First Lady Laura Bush, Dallas Cowboys owner Jerry Jones, Dallas Mavericks owner and entrepreneur Mark Cuban and Texas music legend Willie Nelson.
During her 30 year tenure with NBC's owned and operated station, KXAS-TV in Dallas Ft. Worth, Jane received the National Gracie Award for "Best Local News Anchor in the Country", a prestigious Edward R. Murrow Award for broadcast journalism, as well as a Lone Star Emmy Award for "Best Newscast in Texas". Jane has been named "most popular news anchor in the Metroplex" numerous times by local media.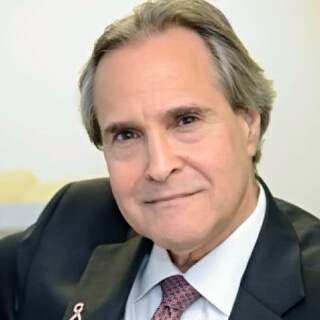 Dr. Jay Orringer has been in private practice in Beverly Hills for the past 24 years. During this time, he has had a passion for his breast reconstructive work. His practice attracts patients from across the United States and overseas.
Dr. Orringer is certified by both the American Board of Plastic Surgery and the American Board of Surgery, and is a Fellow of the American College of Surgeons. He completed his General Surgery Residency at the University of Michigan Affiliated Hospitals, Plastic Surgery Residency at the UCLA Affiliated Hospitals, and a Microsurgery Fellowship at the New York University Hospitals. He has a particular interest in aesthetic approaches to mastectomy incisions. Dr. Orringer formerly served as an Assistant Clinical Professor of Surgery, UCLA Division of Plastic Surgery and currently serves as Adjunct Clinical Faculty at the John Wayne Cancer Institute.
He has been recognized in the "Guide to America's Top Plastic Surgeons," "Guide to America's Top Surgeons," and in the Los Angeles Magazine's "Super Doctors Edition." He also received The Compassionate Doctor Certification through the Patients' Choice Recognition Program. He has been interviewed on a number of television shows including The Today Show and Entertainment Tonight. Additionally, Dr. Orringer is honored to have been recognized in Beyond the Pink Moon and Letters to Doctors.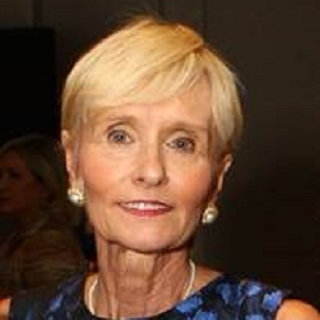 Carol Paris Seay has been a member of Parkland Foundation since fall of 2014 and is cochairing a capital campaign to raise 40 million for a new comprehensive breast center at Parkland..To date, approximately 40 plus million has been raised in less than 2 years. She has a Bachelor of Arts in Elementary Education from Southern Methodist University as well as a Master of Arts in History from SMU.
Having married into a family known for its philanthropy she has carried on the tradition by being actively involved in the community in the areas of health, education and social services. She has chaired and co-chaired a multitude of events and campaigns to raise funds for over 25 worthwhile organizations including Baylor Health Care System, Thanks-Giving Foundation, Susan G. Komen Foundation, Cancer Support Community formerly Gilda's Club of North Dallas, Betty Ford Center Children's Program, Salvation Army and most recently The Family Place and the North Teas Crime Commission. Her volunteerism is broad and encompassing but has always focused on results to help a nonprofit more effectively fulfill its mission.
She has served on numerous boards such as Dallas Children's Advocacy Center, Boys and Girls Clubs of Greater Dallas and Baylor Oral Health Foundation. Currently she serves on the Executive Board and Steering Committee of The Annette Caldwell Simmons School of Education and Human Development at SMU, Methodist Health System Foundation , Women's Council of the Dallas Arboretum, Special Camps for Special Kids-Camp John Marc, The Family Place and Betty Ford Philanthropy Council and serves on the Advisory Board of Cattle Baron's Ball. Because of her fundraising expertise she has been asked to serve as an advisor to countless organizations. She also enjoys membership in Crystal Charity Ball, Jr League of Dallas, The Dallas Women's Club and many more.
Her awards and honors include 1998 Community Collaboration Award presented by The Texas A&M University System, Co-Grand Marshal with her late husband of the 2001 Park Cities 4th of July Parade, 2002 Macy's Heart and Soul Award, 2003 Outstanding Volunteer Fundraiser Award at National Philanthropy Day Luncheon, 2015 Honorary Chair of Children's Hope Dinner benefiting Orphan Outreach 2015 Honorary Chair of Chick-Lit Luncheon benefiting Community Partners of Dallas, and 2018 Honorary Chair of the Salvation Army Echelon 30M Gala.
Carol Paris Seay grew up in Springfield, Massachusetts and has one son and two grandsons. She has tried to carry on the legacy handed to her by her parents and exemplified by the Seay's philosophy—-to those much has been given, much is expected.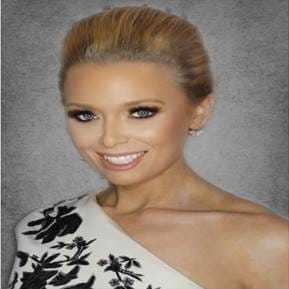 Jordan is a Dallas native and received a B.S. in International Relations from Southern Methodist University. She is employed by Nextpoint Securities, an affiliate of Highland Capital. Non-profit volunteering is an important part of her life and she lives the phrase "to whom much is given, much is expected." Beginning her philanthropy experience while still in college, Mrs. Jardine served as Co-Chair for three years of The Warren Center's "Art of Music Gala." Currently, she is affiliated with The World Affairs Council, Dallas Running Club, Young Republicans and the AiRS Foundation. Ms. Jardine and her husband enjoy traveling, grilling out with friends, and hanging out with their Golden Retriever, Henry.