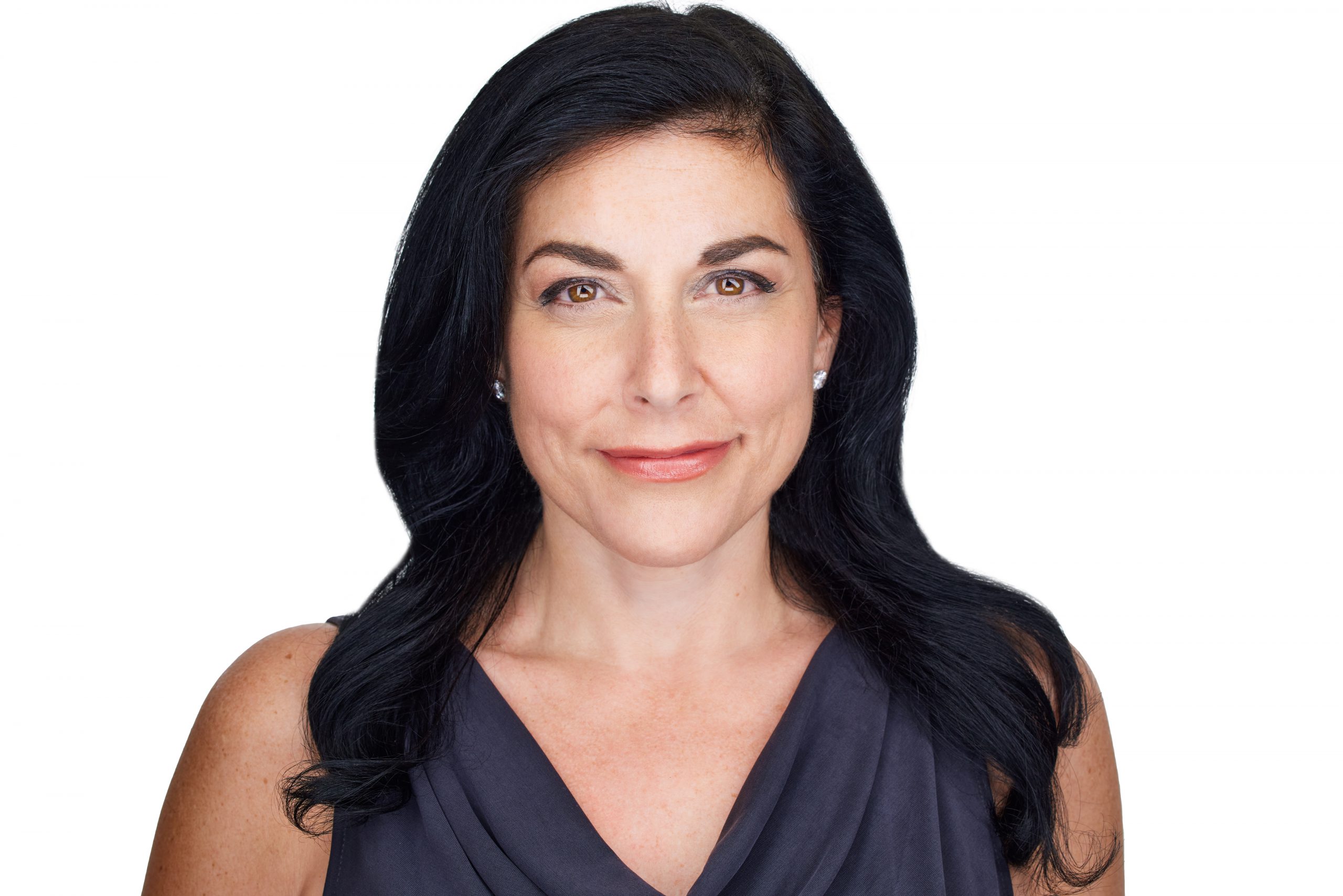 Program Director
The Friedman Center for Breast and Lymphatic Surgery
Division of Plastic Surgery
Having seen the suffering and devastating impact of breast cancer on my family members, I did not want my daughters to see that happen to me. My daughter's have a 50% chance of inheriting the same mutation and face the same difficult decisions on how to manage their risk. I want to make sure that I set an example for them. Despite my struggles and set-backs, this experience has empowered me to help others dealing with breast cancer or the face the risk of breast cancer. So much so, that helping these women has now become my life's work.
I began volunteering in the breast cancer community over a decade ago and found that with compassion, sensitivity and commitment I was able to help hundreds of women through the challenges of breast cancer treatment and recovery. My experiences and deep understanding of what women go through enable me to identify the unique needs of each patient. I am now at the heart of the Friedman Center for Breast and Lymphatic Surgery at Northwell Health where I support a team of plastic surgeons who focus on state- of- the art breast cancer reconstruction. I play a pivotal role in helping to create a positive experience for every patient and am responsible for program development, patient education and empowerment, public event planning, fundraising and serve as a liaison with physicians, support groups and other breast cancer related programs.
I routinely speak with patients about what they are going through and will often connect a patient with another woman who has gone through a similar course of treatment, while empowering patients to make informed decisions alongside their physicians about their breast reconstruction options in a warm and nurturing environment. We help women not just on the clinical side, but on the emotional side as well.
I also give back to others in the community and spend much of my personal time on humanitarian and philanthropic efforts for the community. I've continued my volunteerism since 2012 with an organization called FORCE (Facing Our Risk Empowered), engage in BRA Day events, and advocate for organizations such as AIRS.
These volunteer efforts to help other women, in many ways have also played a role in the emotional healing of my own journey
Anna Crollman was 27 when she was diagnosed with breast cancer.  She immediately looked to blogs for support during her cancer journey, but found nothing.  At that point, she decided to fill that void and start blogging to share her story and how fashion and beauty helped her navigate through some of the traumas associated with treatments.  She found that the more she shared her story, the more she began to connect to other women.  They would share their stores, struggles, fears, and how her story had inspired them.  These connections helped Anna on the days she felt betrayed by her body.
Anna's blog, My Cancer Chic  has allowed her to provide insights and resources for women going through cancer.  She is able to encourage women to realize the value of their stories and educate all women about breast health.  What she realized was that there is room for every voice and that each is unique.
We are pleased to welcome Anna in joining the AiRS mission and look forward to using her network of connections to reach more women looking for help with reconstruction after breast cancer.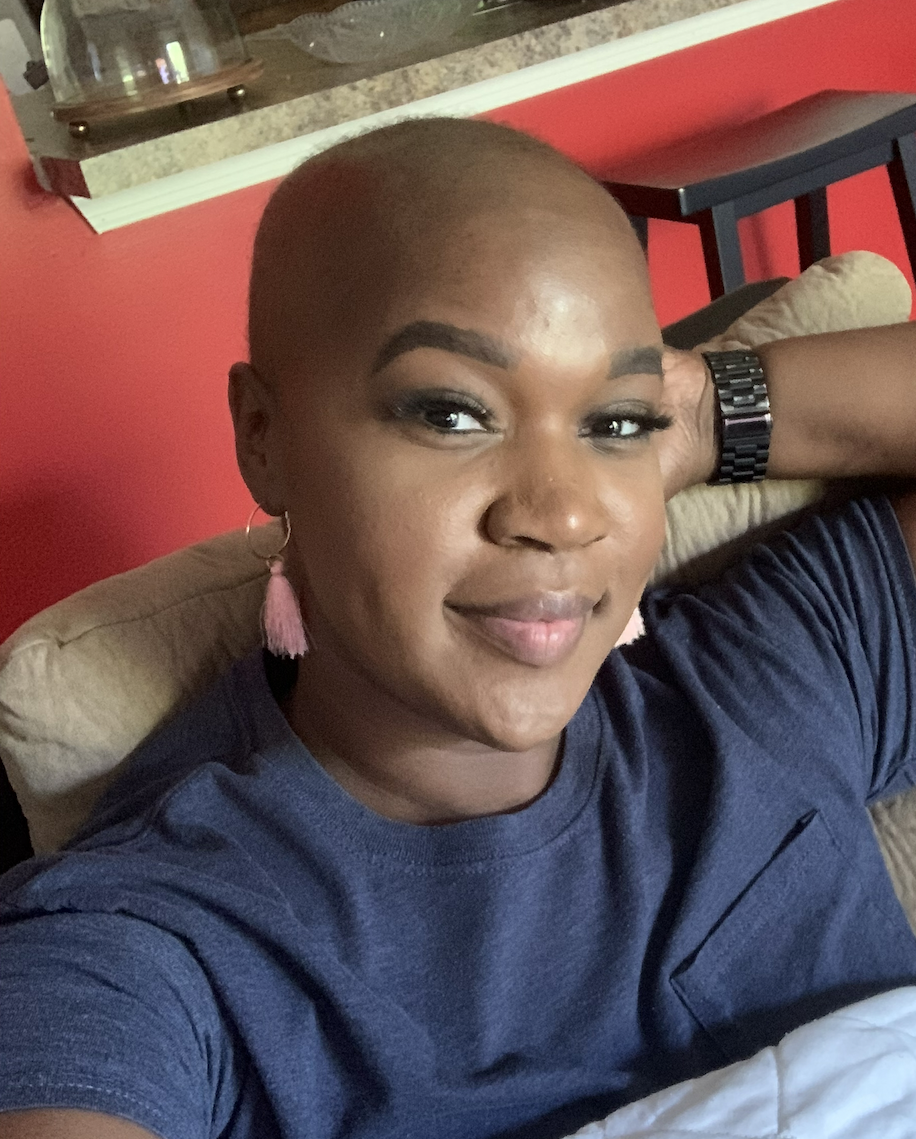 Brooklyn is a clinical pharmacist who practices at the Memorial Hermann Southwest Community Resources Center in a community resource center dedicated to serving those who are uninsured. She works daily to provide chronic disease management and medication education to ensure her patients have strong health outcomes until they are able to gain insurance and follow up elsewhere. She knows the impact and difference of it can mean to assist patients with resources they may otherwise not have access to, which is why she wanted to collaborate with the AiRS Foundation.
Brooklyn became a patient herself at the age of 28 when she was diagnosed with stage 1B breast cancer. Three years prior, her twin sister tested positive for the BRCA2 mutation, prompting her to get genetic testing.  She also tested positive for the BRCA2 mutation and began getting regular breast mammography and MRI (due to having dense breasts) screenings due to her increased risk of breast cancer.
In 2020, her MRI showed cancerous cells throughout her right breast ultimately leading double mastectomy, chemotherapy, breast reconstruction, and radiation. Her treatment left her learning who her new self was and trying to find a sense of normalcy and acceptance with her new body. An area that she struggled with the most was chemotherapy-induced hair loss.
"As a Black woman, hair is such a big part of our culture. I regularly wore my hair in a large afro that made me feel beautiful, confident, and strong. I had to redefine myself after active treatment."
Even after her hair started to grow back in, she noted that her eyebrows and eyelashes took substantially longer. "I didn't have eyebrows for the first year after I completed active treatment. You really forget how much your face uses eyebrows to give it shape. I felt like I still looked 'sick' without my eyebrows." Brooklyn decided to seek out micro-blading from an esthetician who had experience working with cancer survivors to create her new brows, and she found it was just the boost of confidence she needed in the work to finding acceptance and self-love with her body changes.
Brooklyn uses her experience and story to continue advocating in her workplace and on social platforms, spreading the importance of breast health and getting appropriate screenings. She also shares resources and tips for breast cancer survivors that can help with body confidence and self-love.  We are privileged to have her as a supporter of the AiRS Foundation.
Dallas, TX— The Alliance in Reconstructive Surgery (AiRS) Foundation is excited to announce that Allyn Rose, Sports Illustrated Swimsuit model and breast cancer advocate, will act as the non-profits first official spokesperson. In this role, Allyn will act as the face of AiRS Foundation for events and partnerships, and assist in driving the AiRS Foundation message forward through her platform.
Founded in 2012 by Janet Denlinger and Morgan Hare of Hylaco, LLC, and internationally known plastic and reconstructive surgeon, Dr. Rod Rohrich, AiRS Foundation is a 501(c)(3) non-profit organization dedicated to advocating for restorative breast surgery, a vital part of total physical and emotional healing for many breast cancer survivors, as well as financially helping women who have had a mastectomy to pay for breast reconstruction who could not otherwise afford it. AiRS Foundation also acts as a resource and a support system; educating women on surgical options, and assisting with understanding their health insurance coverage, and offering support every step of the way through their patient advocacy program run by volunteers and breast cancer survivors.
Educating women about their post-mastectomy options is of particular importance, especially when considering that a great percentage of women diagnosed with breast cancer are unsure of or unaware of their reconstruction options. Most breast cancer survivors who have had a complete or partial mastectomy (removal of all or some of the breast tissue and nipple) are candidates for breast reconstruction. For many of these women, reconstructive surgery will help them restore their self-esteem.
The importance of educating women about their post-mastectomy options is something Allyn knows all too well. At just 24 years old, Allyn made headlines across the globe with her controversial decision to undergo a prophylactic double mastectomy after losing her mother, grandmother and great aunt to breast cancer. Allyn went on to become the first woman with a mastectomy to be featured by Sports Illustrated Swimsuit and is the creator of the social media movement #SelfExamGram, encouraging women to perform monthly self-breast exams. She continues to use her platform to educate women in breast cancer prevention, which makes her a strong voice as the AiRS Foundation spokesperson.
"I'm elated to be joining the AiRS Foundation family as they have distinguished themselves as a leader in the breast reconstruction community," says Allyn. "I was inspired by their unwavering pursuit of providing women with the opportunity to feel whole again after mastectomy. Many do not know that, even in 2019, women are often given little or no choice in their options for breast reconstruction. The AiRS Foundation is a true advocate for women's choice and I could not be more proud to be joining them as their official spokesperson.
Morgan adds, "We are delighted to have Allyn as the official spokesperson for the AiRS Foundation. Her tireless effort to educate women on breast cancer prevention makes her a dynamic addition to the AiRS family and mission. We can't wait to see all the great things we accomplish together for AiRS and the women helped by AiRS."
For more information about AiRS Foundation, or to coordinate an interview with Allyn Rose or any of the AiRS Foundation founders, please reach out to Christine Bove at c.bove@bellapr.com or Lauren Freeman at l.verini@bellapr.com. Learn more about AiRS Foundation at https://airsfoundation.org/.