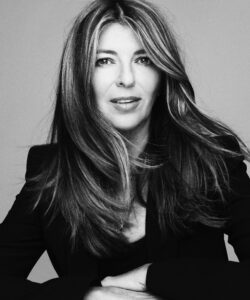 The month of October started to have a new meaning for me in 2019. In February that year, I decided to make public my history with breast cancer and, to my surprise, it gave me so much hope and comfort to know that I wasn't alone in this fight. By sharing my story publicly, I discovered a community of strong women that became my personal lighthouse on this new road that my life took.
Having a family history of breast cancer, I decided to undergo genetic testing in 2015. As it turned out, I had a mutation to the BARD1 gene which interacts with the BRCA1 gene. After discovering this, I went through countless tests for 3 years, constantly having a fear that the next test would reveal a positive cancer diagnosis.
It was a lonely and agonizing feeling but in 2019 after another round of tests, my doctors and I decided that I should have a preventative double mastectomy and later reconstructive surgery. As with any major operation, the decision was a difficult one to make but eventually the answer became clear to me. I would get the surgery stopping the recurring fear that was paralyzing me.
Thankfully, I was able to get through all of this with the support of family, friends, colleagues and even strangers, who shared their stories with me.
The surgeries and the recovery process were uncomfortable but it was ultimately the right decision for me and my family. To be honest, it's been a little over a year since having the mastectomy and reconstruction and while my scars and pain have mostly healed and my anxiety has largely disappeared, it has not vanished into thin air.
Breast cancer is incredibly scary and there are days that I feel the anxiety creeping in but I remember that I am not alone. I feel lucky to have had the support of my family and friends – including those that have gone through the same ordeal as me – and to have a team of doctors that were both transparent and clear about my options.
However, in this month of October we also need to remind ourselves about the importance of having worldwide and open access to genetic testing and medical care regardless of location, social status, race or income. We need to close that gap and put all of our efforts into providing universal access to screenings.
Furthermore, with COVID on all of our minds, we must not forget that breast cancer remains to be an incredibly terrifying reality for so many people all over the world. One in eight women will experience breast cancer and we have lost far too many to this disease. Research and funding are crucial to ending this disease. We must continue with education, encouraging women to have testing for early detection and making sure that every woman knows their options. I am so thankful for organizations like the Alliance in Reconstructive Surgery Foundation for doing the important work that they are doing. After going through with the mastectomy, I knew that all I wanted was to feel like myself. With the help of the AiRS Foundation, women will know their options on how to feel confident again.