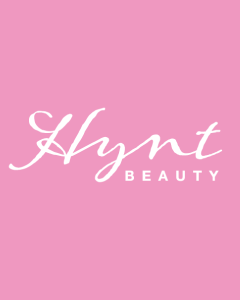 This October, Alliance in Reconstructive Surgery (AiRS) Foundation is excited to partner with Hynt Beauty for Breast Cancer Awareness Month, where throughout the month 10% of all ARIA PURE and ARIA Lipsticks sales on HyntBeauty.com and Amazon will be donated to the AiRS Foundation. 
Hynt Beauty uses only the highest quality, natural and non-irritable ingredients in their skincare and makeup collection so that women who are health- and ingredient conscious can use it with assurance. Each product is designed to be beneficial for skin, luxurious to touch, and offer a pro-level natural finish; all while being, eco-conscious, cruelty-free and PETA-certified Vegan (except for the mascara which clearly states it uses beeswax). Hynt Beauty is free of Parabens, Nano Particles, Artificial Preservatives, Gluten, and other common irritants, even if they're natural, so there's no wondering or double checking, ever. 
"We are always on the lookout for amazing organizations to partner with, and as a breast cancer survivor myself, I think the AiRS Foundation is bringing attention to a vital aspect of healing that is not often discussed," explains Meryl Marshall, Founder of Hynt Beauty. "We are so proud to take part and support their commitment to such positive change." 
The ARIA and ARIA PURE Lipstick collections from Hynt Beauty have a luxuriously creamy texture with exceptional color delivery. It's patented GMO-free, plant based complex have been proven to boost water absorption and hydration levels by +25% across 3 epidermis layers of the lip. Blended with organic oils, such as ORGANIC CASTOR SEED OIL, ORGANIC JOJOBA OIL and ORGANIC RICE BRAN OIL, the lipsticks moisturize and soothe for a plumped and brilliantly colored finish that lasts throughout the day. Added bonus? The clever lipstick case has a small mirror and a lip conditioner to make on the go applications hassle-free!
ARIA PURE Lipsticks are Vegan, PETA approved, gluten-free, and non-comedogenic. Free from parabens, nano-particles, bismuth oxychloride, talc, silicones, mineral oil, GMOs, artificial fragrance, artificial preservatives, carmine, and phthalates.
Hynt Beauty's ARIA PURE Lipstick and ARIA Lipsticks are available for $29.00 each on HyntBeauty.com.