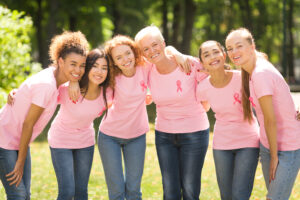 We're excited about your interest in fundraising for the AiRS Foundation.
Work related "events" can help bring your employees together by creating a little fun around the office for a good cause.
Here are a few considerations, ideas and details to get you started.
Possible Work Events
Wear Pink Day
Pick a day that everyone in the office can pay a donation fee and wear pink.  It can be an easy and fun way to show support for the AiRS Foundation!  This can be used with jeans days,  other dress-up ideas or in combination with a holiday like Valentines Day or National Breast Cancer Awareness Month in October.
Dress-Up the Office
Create a competition within the office by having employees decorate their doors, desks, or cubicles with a particular theme.  They can pay a registration fee that will be their donation to the AiRS Foundation.  Have inter-office voting for the winning space with a prize for the winner!
Sell or Auction a Prime Parking Space
Host a Cook-Off
Check out the kitchen talents of your staff! Individuals or teams will pay a registration fee to enter and tickets can be sold for the judging/sampling.  Chili, pies, cakes, soups, casseroles… there are so many options!
A Walk, Bowling Day, Golf Venue, Raffle
You can use several of our fundraiser ideas at work!  These can be fun for team building and raise money for a good cause!  Check out our fundraiser page here.