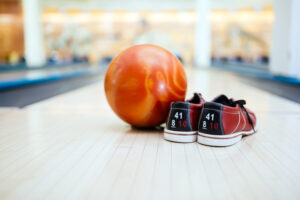 We're excited about your interest in hosting a bowling event benefitting the AiRS Foundation.
Here are a few considerations, ideas and details to get you started.
Types of Bowling Events
Bowling Tournament
This event will require several weeks of planning, organizing and advertising, and will typically take a few hours.  You'll benefit from putting a small committee of volunteers together to help with all of the planning and execution.  Talk to your bowling facility about costs and possible discounts or donations towards this event benefiting AiRS.  Your participants will need to create teams of 4-6 and register in advance.  They will pay a team registration fee, which is their donation.  You'll have a fun award for the winning team.  Expand on this event by adding a silent auction!
Bowling Fun Day
This is a great option for all ages and various skill levels with a group of friends that would enjoy getting together for a little fun.  This type of event could be planned within a couple of weeks!  Talk to your facility to see if they can offer a deal for a couple hours of bowling.  Each participant will pay a set donation fee for their bowling experience.  You could make this more fun with a theme for dressing up (pink is always a great idea for showing support for the AiRS Foundation!).  Have fun awards like best form, most strikes, most improved, etc…