AiRS Foundation Announces Allyn Rose, Breast Cancer Advocate and the First Model with a Mastectomy to be Featured by Sports Illustrated, as Official Spokesperson.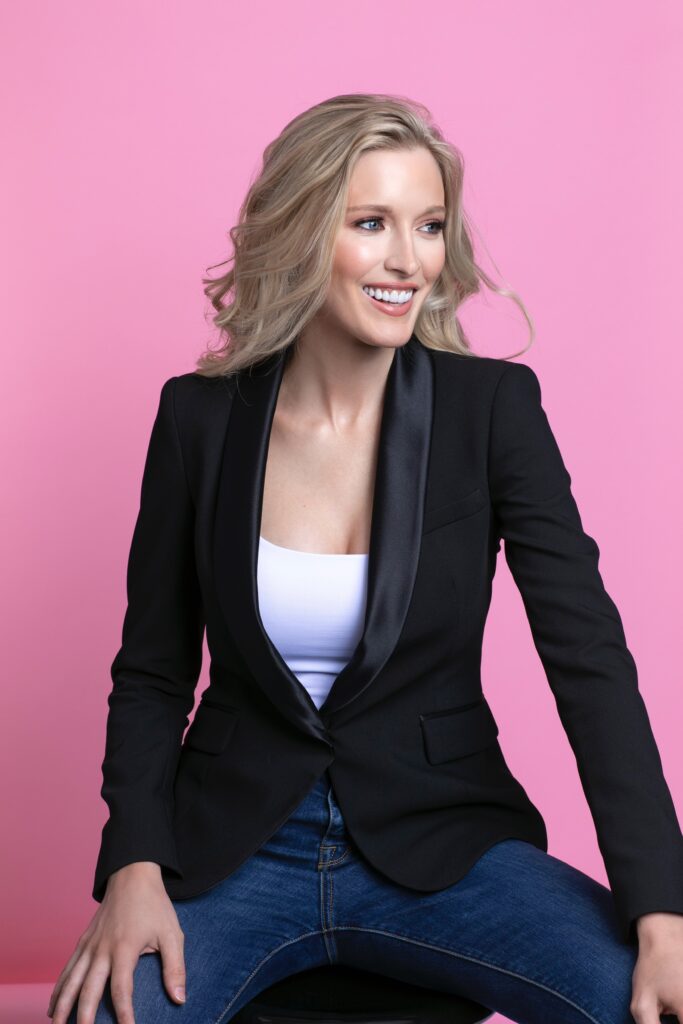 Dallas, TX— The Alliance in Reconstructive Surgery (AiRS) Foundation is excited to announce that Allyn Rose, Sports Illustrated Swimsuit model and breast cancer advocate, will act as the non-profits first official spokesperson. In this role, Allyn will act as the face of AiRS Foundation for events and partnerships, and assist in driving the AiRS Foundation message forward through her platform.
Founded in 2012 by Janet Denlinger and Morgan Hare of Hylaco, LLC, and internationally known plastic and reconstructive surgeon, Dr. Rod Rohrich, AiRS Foundation is a 501(c)(3) non-profit organization dedicated to advocating for restorative breast surgery, a vital part of total physical and emotional healing for many breast cancer survivors, as well as financially helping women who have had a mastectomy to pay for breast reconstruction who could not otherwise afford it. AiRS Foundation also acts as a resource and a support system; educating women on surgical options, and assisting with understanding their health insurance coverage, and offering support every step of the way through their patient advocacy program run by volunteers and breast cancer survivors.
Educating women about their post-mastectomy options is of particular importance, especially when considering that a great percentage of women diagnosed with breast cancer are unsure of or unaware of their reconstruction options. Most breast cancer survivors who have had a complete or partial mastectomy (removal of all or some of the breast tissue and nipple) are candidates for breast reconstruction. For many of these women, reconstructive surgery will help them restore their self-esteem.
The importance of educating women about their post-mastectomy options is something Allyn knows all too well. At just 24 years old, Allyn made headlines across the globe with her controversial decision to undergo a prophylactic double mastectomy after losing her mother, grandmother and great aunt to breast cancer. Allyn went on to become the first woman with a mastectomy to be featured by Sports Illustrated Swimsuit and is the creator of the social media movement #SelfExamGram, encouraging women to perform monthly self-breast exams. She continues to use her platform to educate women in breast cancer prevention, which makes her a strong voice as the AiRS Foundation spokesperson.
"I'm elated to be joining the AiRS Foundation family as they have distinguished themselves as a leader in the breast reconstruction community," says Allyn. "I was inspired by their unwavering pursuit of providing women with the opportunity to feel whole again after mastectomy. Many do not know that, even in 2019, women are often given little or no choice in their options for breast reconstruction. The AiRS Foundation is a true advocate for women's choice and I could not be more proud to be joining them as their official spokesperson.
Morgan adds, "We are delighted to have Allyn as the official spokesperson for the AiRS Foundation. Her tireless effort to educate women on breast cancer prevention makes her a dynamic addition to the AiRS family and mission. We can't wait to see all the great things we accomplish together for AiRS and the women helped by AiRS."
For more information about AiRS Foundation, or to coordinate an interview with Allyn Rose or any of the AiRS Foundation founders, please reach out to Christine Bove at c.bove@bellapr.com or Lauren Freeman at l.verini@bellapr.com. Learn more about AiRS Foundation at https://airsfoundation.org/.