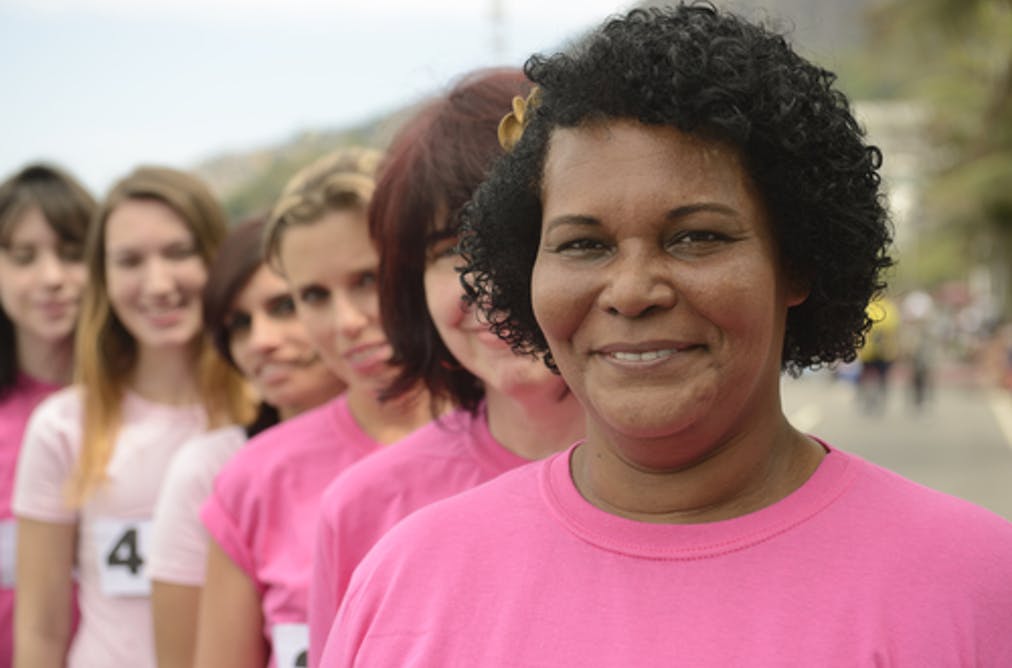 Even though the overall rates of breast cancer diagnosis in black and white women are approximately the same, black women are 20% to 40% more likely to die from breast cancer. Researchers believe the difference in survival rates is likely due to several factors, including genetics, the biology of the cancer, cost associated with treating the disease, and differences in the access of healthcare.
Researchers at Reuters Health found that Black breast cancer patients were more than twice as likely as white women to have lingering medical debt and to skip treatments because of costs. [i]
Based on surveys of 1,500 women diagnosed with mostly early-stage breast cancers, researchers found that up to one quarter were struggling financially as a result of their disease. Six percent of the black women surveyed said they had taken less than the full amount of their prescribed medications in the last year due to cost. Black women were also more likely to have missed doctor appointments due to cost than white women.
Even with adequate insurance, many breast cancer patients face a number of out-of- pocket costs like, like copayments for prescription medications, visit copays, and coinsurance, and indirect costs, like lost income from time off work, transportation for treatment, and childcare.
On top of the costs associated with breast cancer, many minorities are not given the full range of post-mastectomy options available and/or may not see reconstructive breast surgery as a feasible option financially.
Because of the higher mortality rate, in 2018 the American College of Radiology and the Society of Breast Imaging recommended adding black women to groups considered at high risk for breast cancer. [ii]
Women in this group have screening more frequently, and with a different screening method, such as MRI or ultrasound. So a woman at high risk might have a mammogram at the beginning of the year and then have an MRI 6 months later.
Women of all ethnicities can take steps to keep their risk of breast cancer as low as it can be. If you're a black woman, you may want to talk to your doctor about your risk of breast cancer, as well as about lifestyle choices you can make to lower that risk, including:
maintaining a healthy weight
exercising every day
limiting or avoiding alcohol
not smoking
eating a healthy diet that's low in processed foods, sugar, and trans fats
For more information of how to apply for a grant for reconstructive breast surgery after a mastectomy click here.

---
[i] Carrol, Linda "Doctors don't always recognize 'financial toxicity' of cancer" https://www.reuters.com/ (JULY 23, 2018)
[ii] "New ACR and SBI Breast Cancer Screening Guidelines Call for Significant Changes to Screening Process " American College of Radiology, https://www.acr.org (April 04, 2018)